If magical girls in the vein of Sailor Moon sound entertaining to you, then you are in luck.  Crystal Cadets #1
, first original comic book title from Roar Comics and Lion Forge, launches today on Amazon Kindle!  You can read it even if you don't have a Kindle.  Crystal Cadets follows the story of Zoe, the shy new girl, who discovers she's part of a long tradition of girls destined to fight the Darkness.  Adventure ensues!  I'm so excited to share this with everyone, and it's been a lifelong dream to write a comic book series!  Drawn by the inimitable Katie O, colored by Paulina Ganucheau, lettered by Erika Terriquez, and written by me, this issue launches the series that we hope you will enjoy for the rest of its run! Get on board early and buy it here.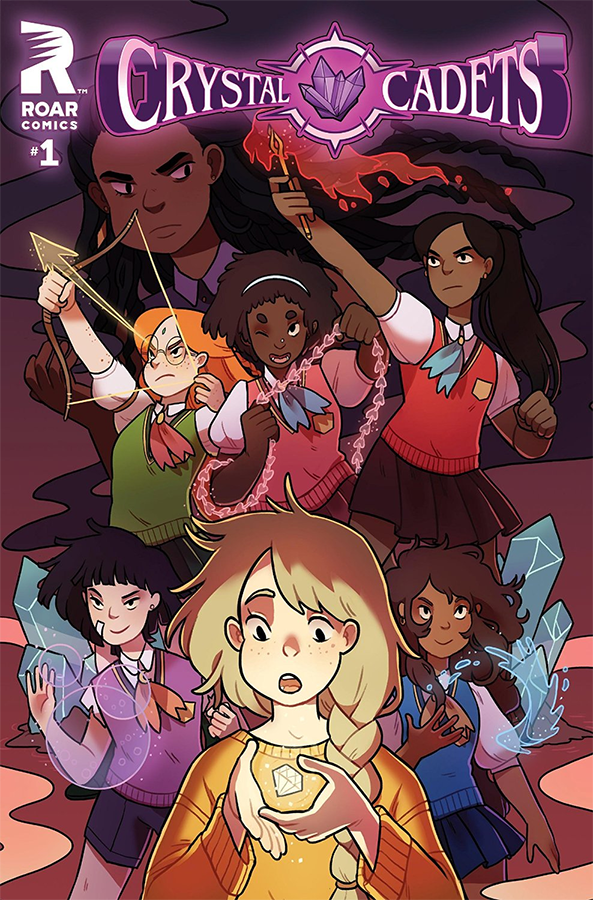 Please share it with your friends, your daughters, your friends' daughters.  You can also share it with whomever thumbs their noses at the notion of a target demo!  Check out additional sneak peek pages here.
What are your first impressions? Enquiring minds wanna know!