Today's the day! Comic-con International begins tonight, luring people from all over the world to enjoy perfect weather; infinity comics, games, series, and more; and all the shenanigans you can get into. In addition to signing my latest comic from Kymera Press, I will be speaking on not one, but two panels this week on writing, so if you'll be attending, come on by and ask your burning questions about writing.
Designing Narrative for Computer Games
When: Friday, July 19, 8pm
Where: San Diego Convention Center, Room 23ABC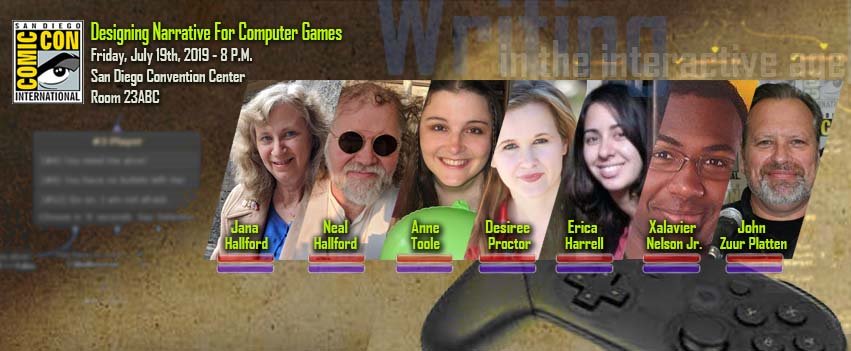 What: Some of the most talented storytellers today create worlds for the computer gaming industry. A panel of industry vets share their insights into the creation of these amazing, interactive worlds.
Add it to your Comic-con schedule here.
Diversity in Writing: Women Writers and Producers
When: Saturday, July 20, 5:30pm
Where: San Diego Convention Center, Room 26AB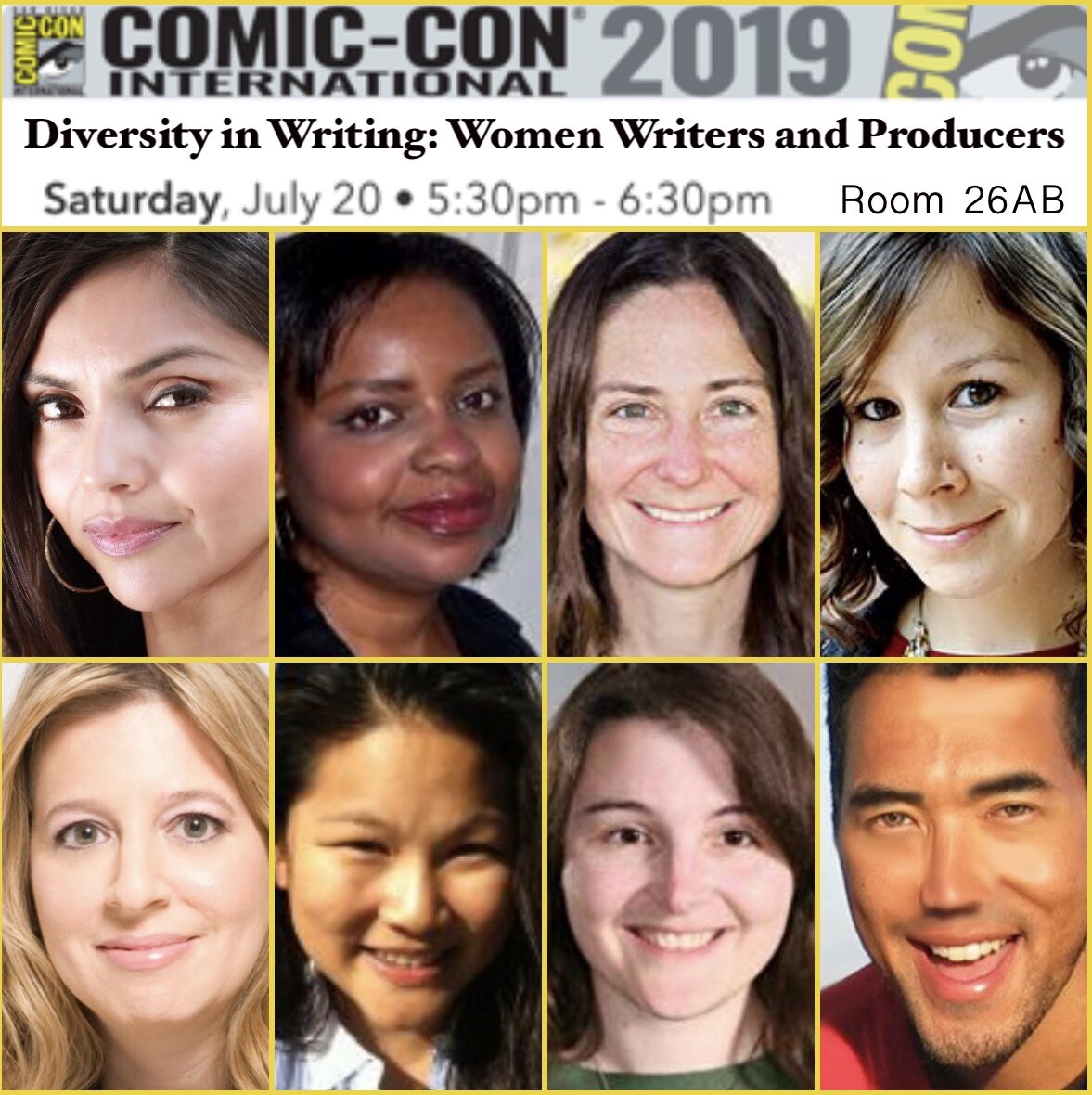 What: Award-winning diverse women writers and producers will discuss creating stories with strong diverse female characters across TV, animation, comics, and games; they'll also address the importance of diverse representation, getting started in writing, and their career paths from writing to executive producing top shows. Panelists include Nicole Dubuc (Star Wars Forces of Destiny, Rebels; producer of Transformers: Rescue Bots Academy; winner of WGA Animation Writing Award), Denise Downer (Marvel's Avengers Black Panther's Quest, Power Rangers: Beast Morphers), Keto Shimizu (DC's Legends of Tomorrow, executive producer and writer; Arrow), Silvia Olivas (Disney's Elena of Avalor, producer and writer; Moesha), Anne Toole (Horizon Zero Dawn, WGA Video Game Award winner; The Lizzie Bennet Diaries), Joelle Sellner (DC Super Hero Girls, Sonic Boom), and Gloria Shen (Disney Channel's Amphibia). Moderated by Kevin Winston, Digital LA, CEO.
Add it to your Comic-con schedule here.
Pet Noir issues #5-6
I'll also be stopping by the Kymera Press booth 2003 to sign issues 5 and 6 of Pet Noir, following the adventures of a genetically engineered cat on a space station. Pet Noir 6 will be new for Comic-con, so be one of the first to own it! Follow me or Kymera Press on Twitter for updates on when I'll be signing!
Whatever you do at Comic-con, have a great time!