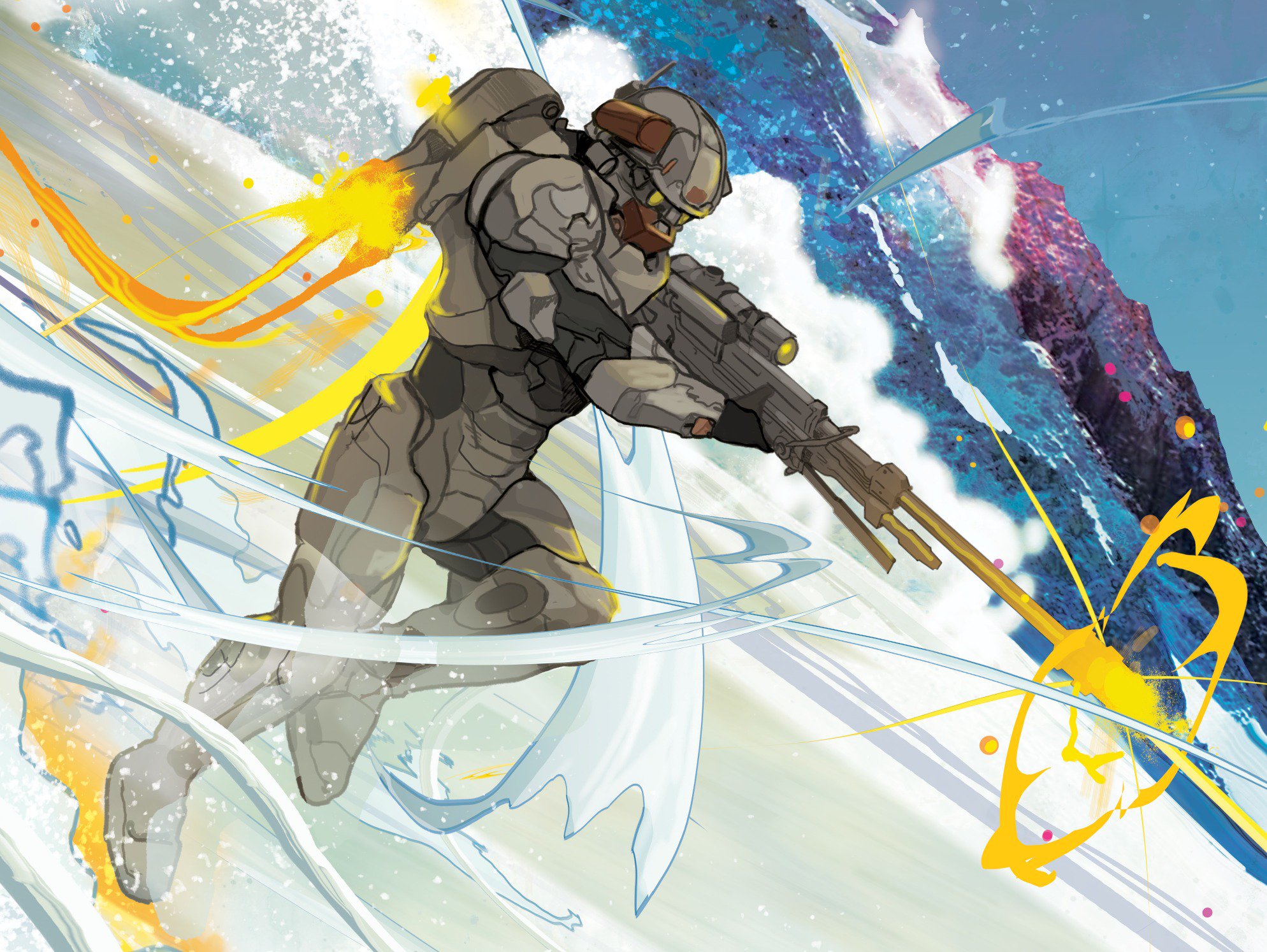 Join in for the thrilling conclusion of HALO: Lone Wolf, as issue #4 appears on shelves today. It has been a super fun journey to write for the Halo universe and witness fan reactions. Here is the final (sniff, sniff) synopsis:
In her final confrontation with the rogue scientist Dr. Chen, Spartan Linda-058 and her AI companion find themselves in a race against time to end the threat posed by the disenfranchised doctor and evacuate the endangered civilian settlement before Covenant forces overwhelm them all.
Thanks to fellow collaborators, who made the book look and feel awesome!
Penciller: Kieran McKeown
Inker: JL Straw
Colorist: Dan Jackson
Cover Artist: Christian Ward
Check out a preview of HALO: Lone Wolf #4, or find it at your local comic shop!